CREATIVE NEW COMPONENTS
To reduce the HMI development workloads is the goal of Nextion. With the latest 0.59 Nextion Editor software, It is more convenient for you to achieve animation, Drop-down menu and text touch slide functions. Further more, your HMI project is able to play videos and audio.
New Components since Ver 0.58: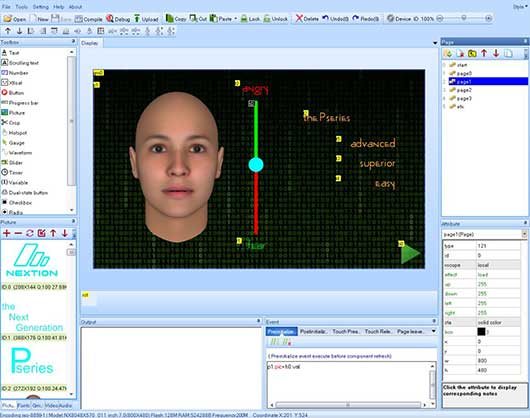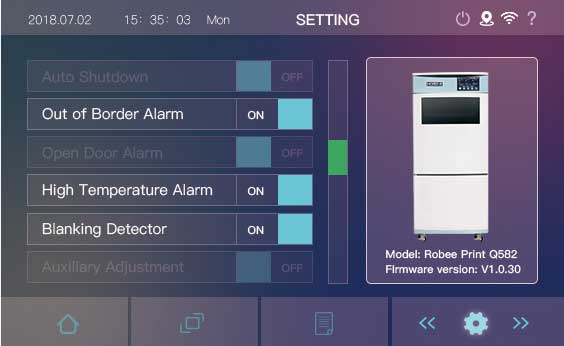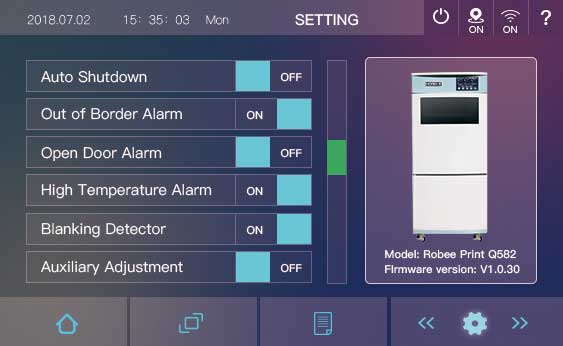 BREAKTHROUGH GUI DESIGN
Innovation is the driving force of Nextion. With the transparency degree attribute setting for contrast visual effect of opaqueness and translucency, the GUI content can be highlighted and focused for user experience and interation enhancement.
icoComponent Transparency Attribute:aph*
line
icoTransparent info PNG Resource*
DYNAMIC GUI INTERACTION
In the latest Nextion Editor ver 0.59, components are alllowed to be moved or dragged at runtime which would be more flexible for you to design the HMI GUI. With the loading effect of Components and Pages, a friendly dynamic and superb GUI can be created in the most effecient way.
icoPage and Component Loading Effect*
line
icoComponent Move/Drag*
line
icoAssignable X/Y Coodinate Attribute at runtime*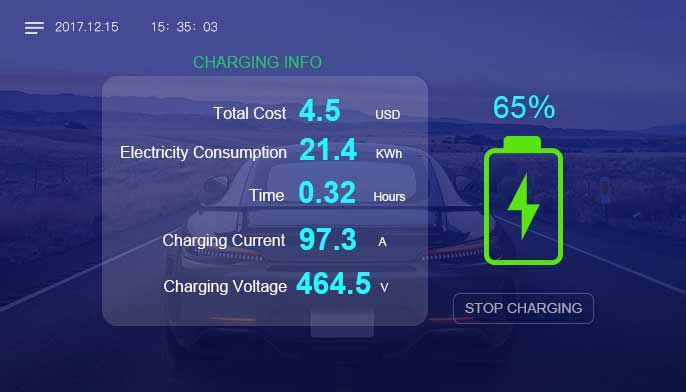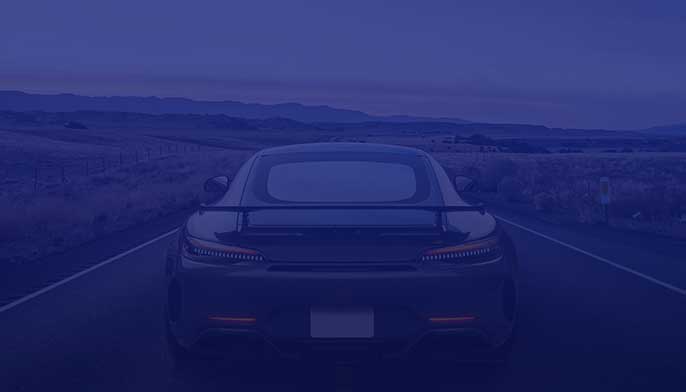 Welcome to the charging pile
Please select charging mode
Auto ChargeFixed Time
Fixed PowerFixed Cost
NEXTION EDITOR VER 0.59 UPDATE LIST
– New Encoding support for: UTF-8
Design and Components
– new TextSelect *, FileBrowser *, FileStream *, DataRecord *
Instruction Enhancements
– new newdir *, deldir *, redir *, finddir *, udelete
Other
– enhance graphics, fixes for minor issues
Note:
— All marked * items are only available for Intelligent Series HMI displays.
— If your HMI project was developed via 0.53 or prior version Nextion Editor, we recommend you to use the LTS version for project maintenance as the latest 0.59 version is not fully compatible with your existing source code and GUI design.